REAL WEDDINGS
A Beautiful Wedding At Crook Hall and Gardens
REAL WEDDINGS
A Beautiful Wedding At Crook Hall and Gardens
Katy and Jason celebrated their big day with their nearest and dearest at the relaxed and rustic setting of Crook Hall and Gardens. The couple wanted their day to represent them, so strayed away from traditional aspects.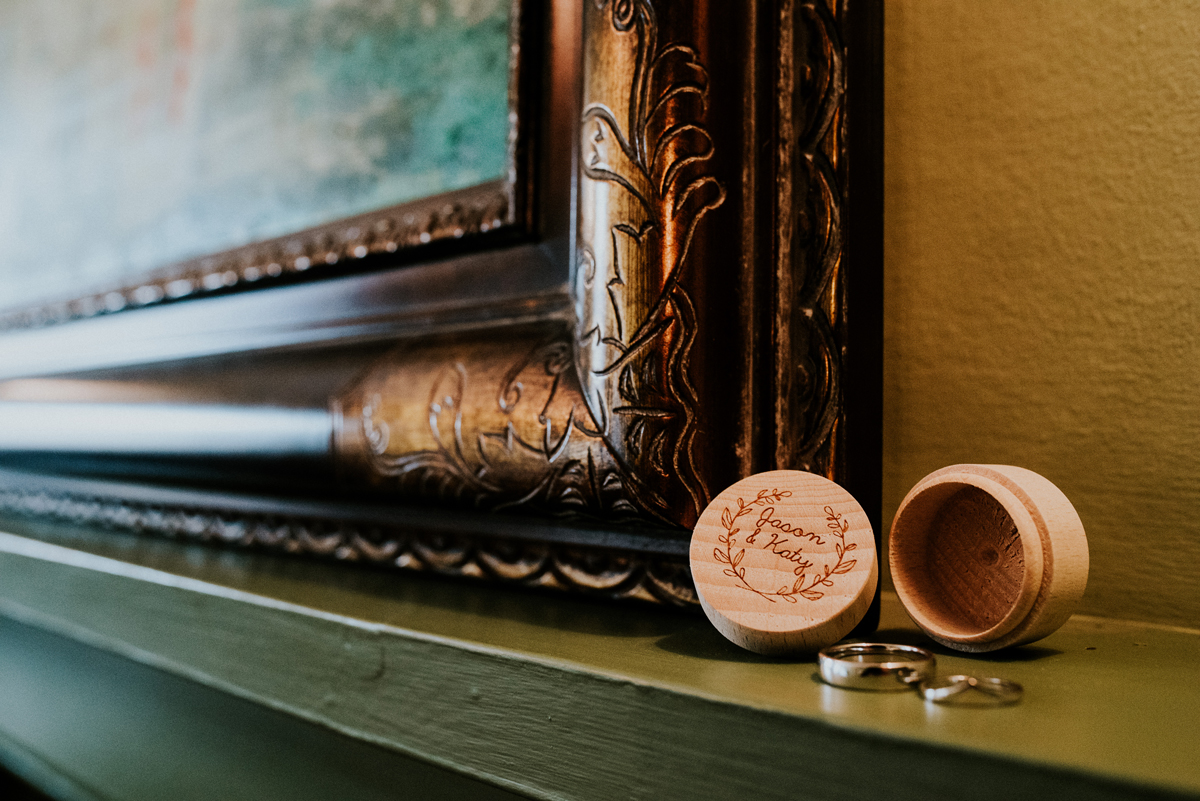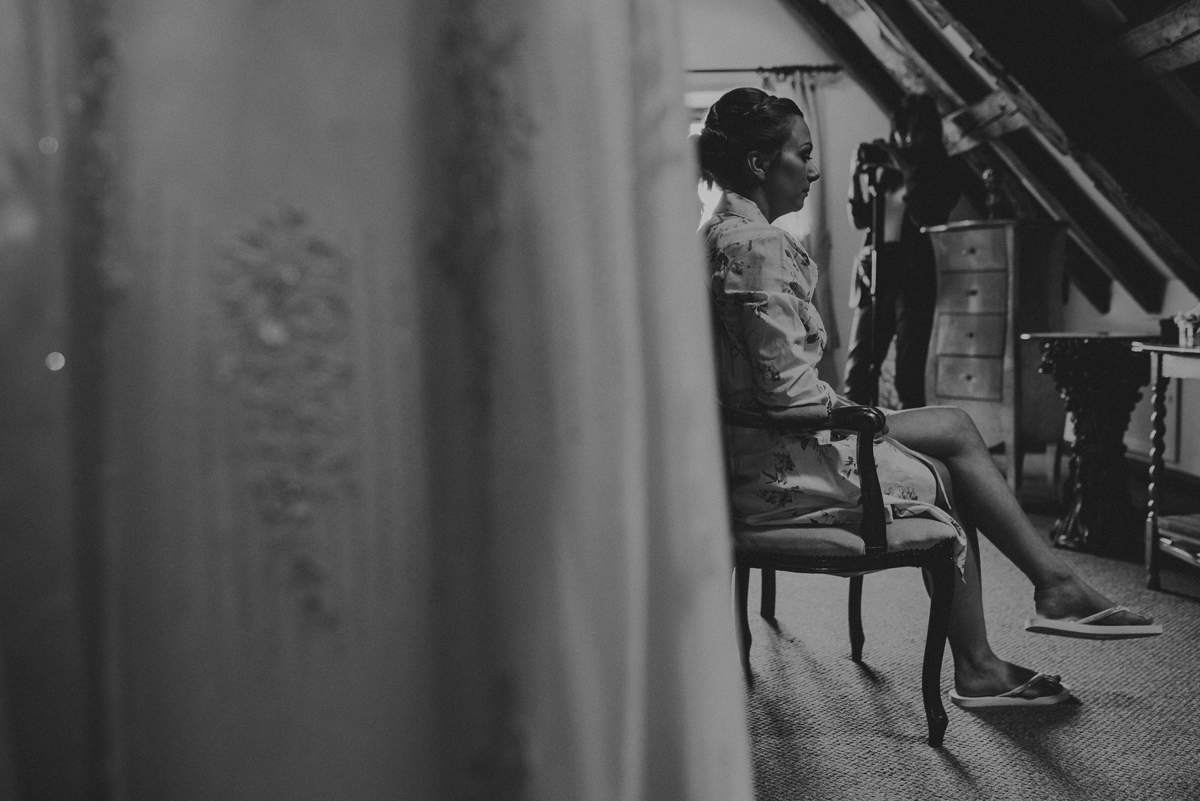 A vintage-inspired gown, wild blooms, no wedding themes, live music performed by friends, bespoke decorations and a whole host of personal touches – this wedding was all about the things they love.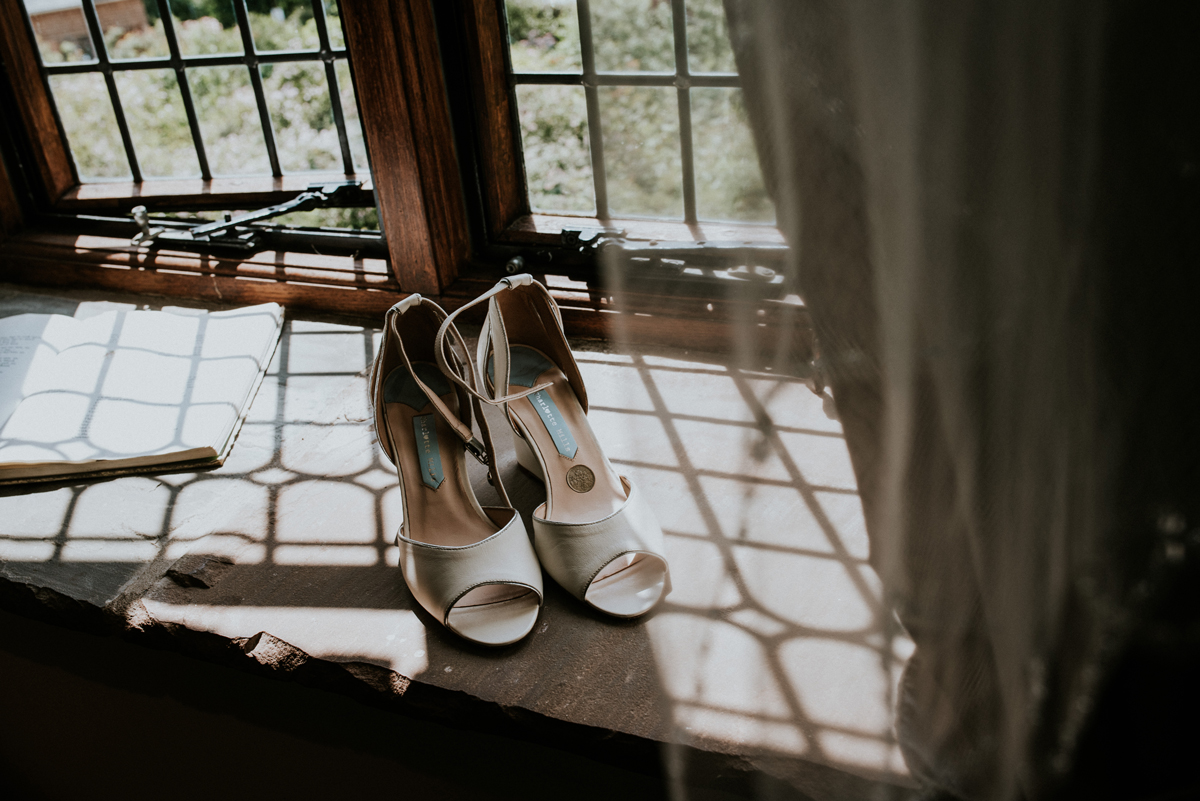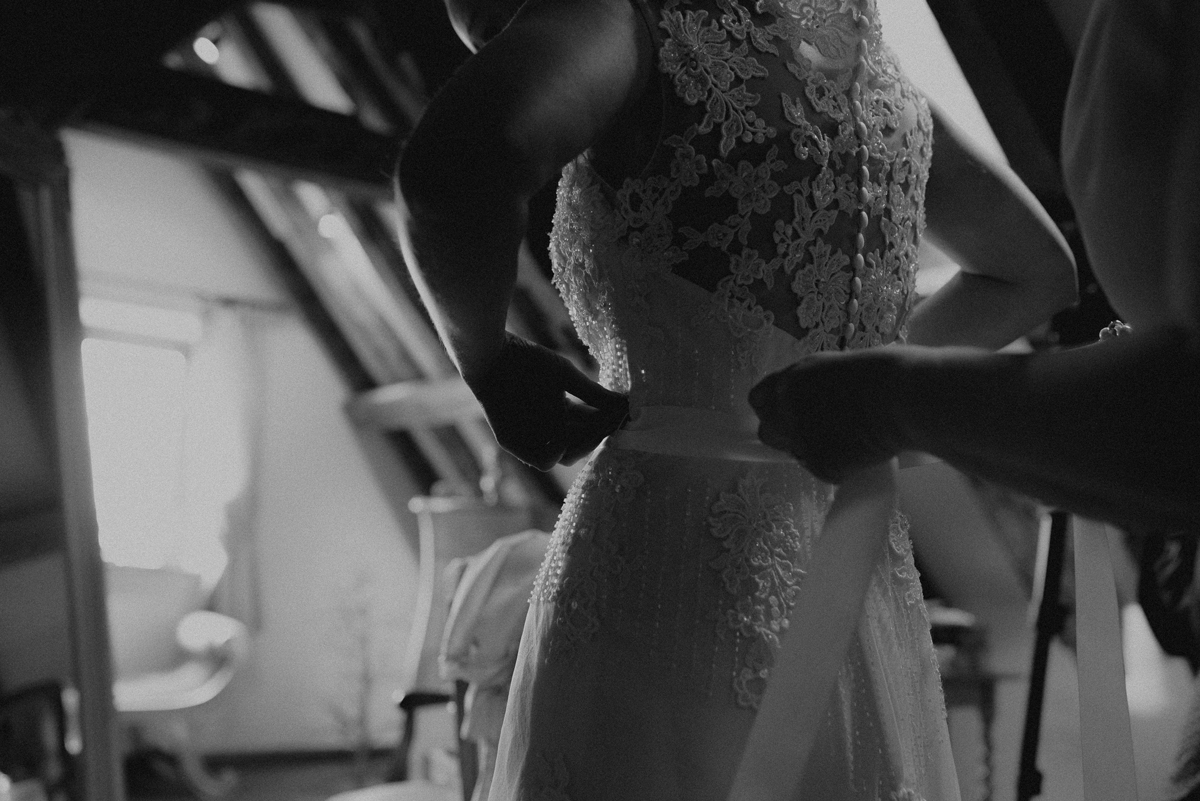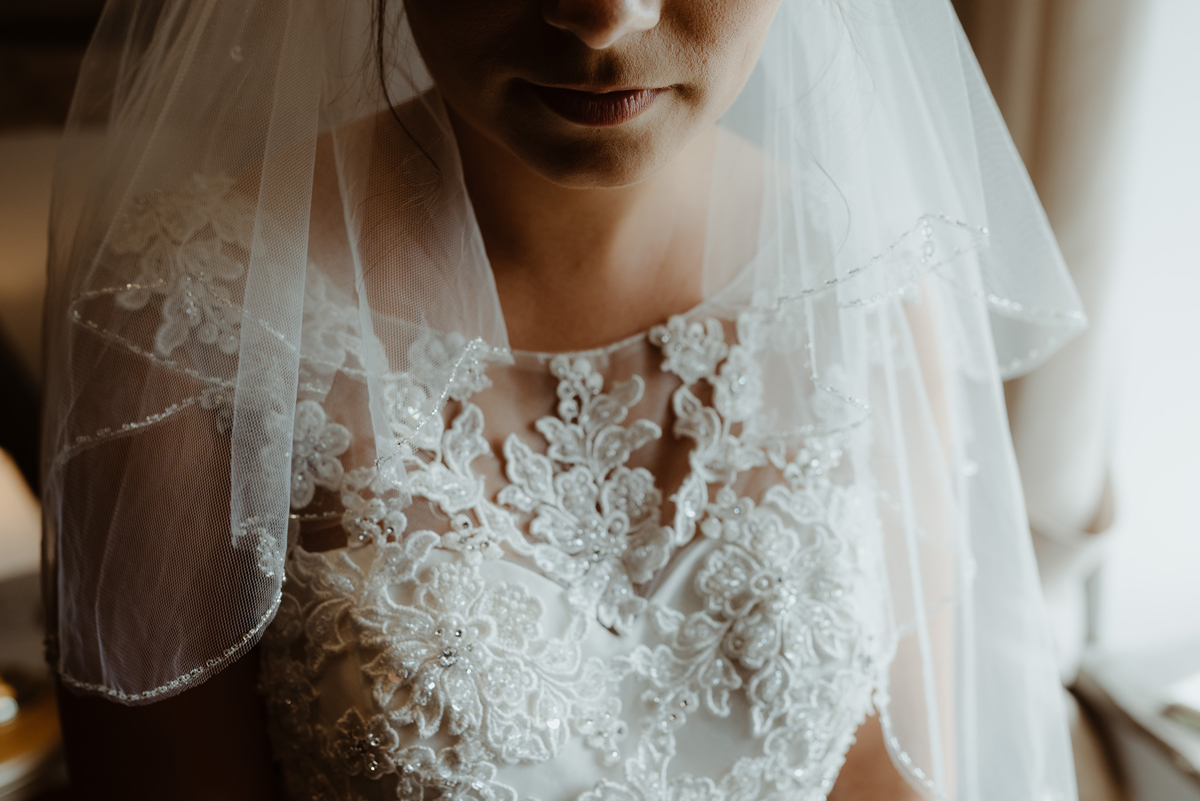 "Jason and I were brought up with different religions and whilst our faith was very important to each of us, we decided early on that we weren't going to have a traditional church wedding. However making sure that there was a nod to our religion and spirituality on the day was very important to us."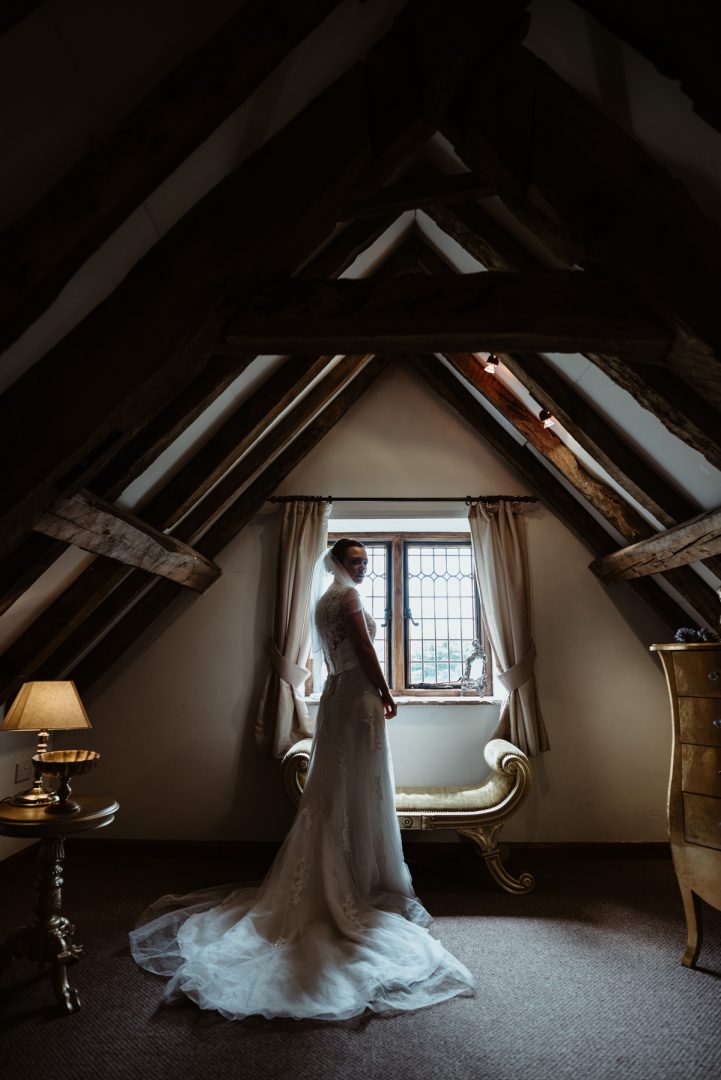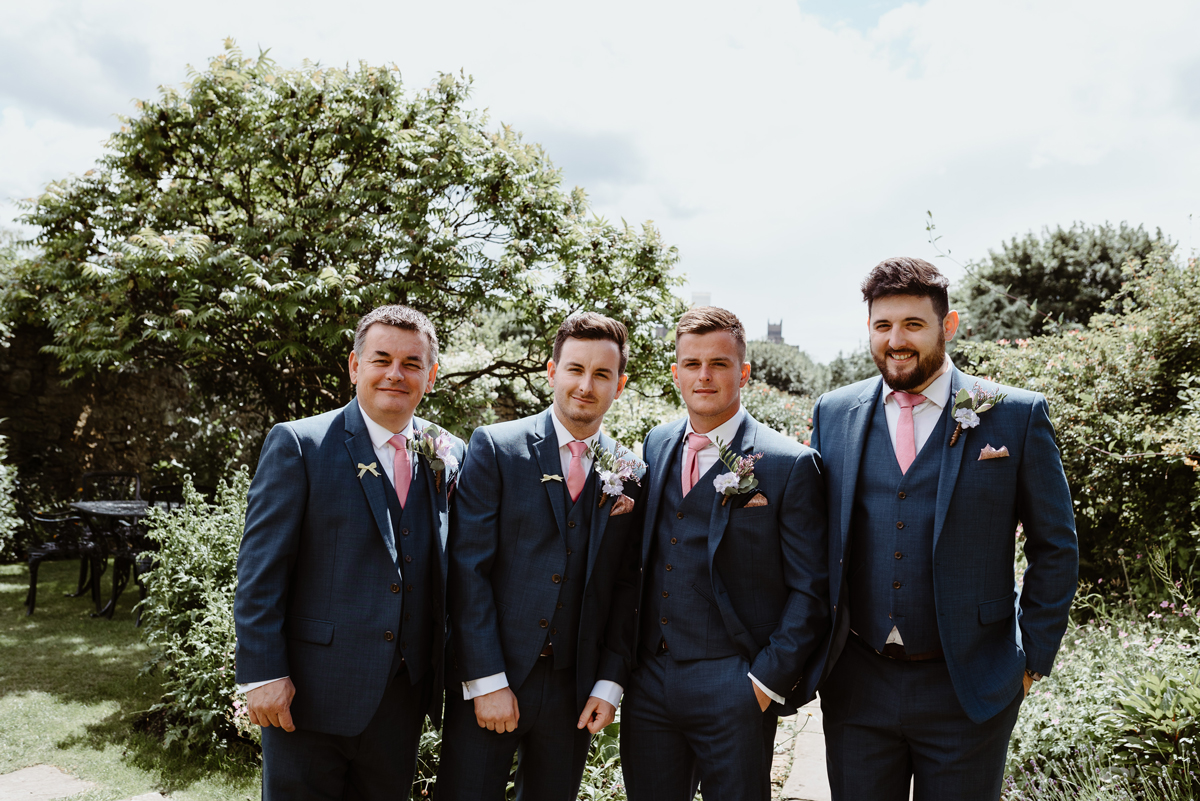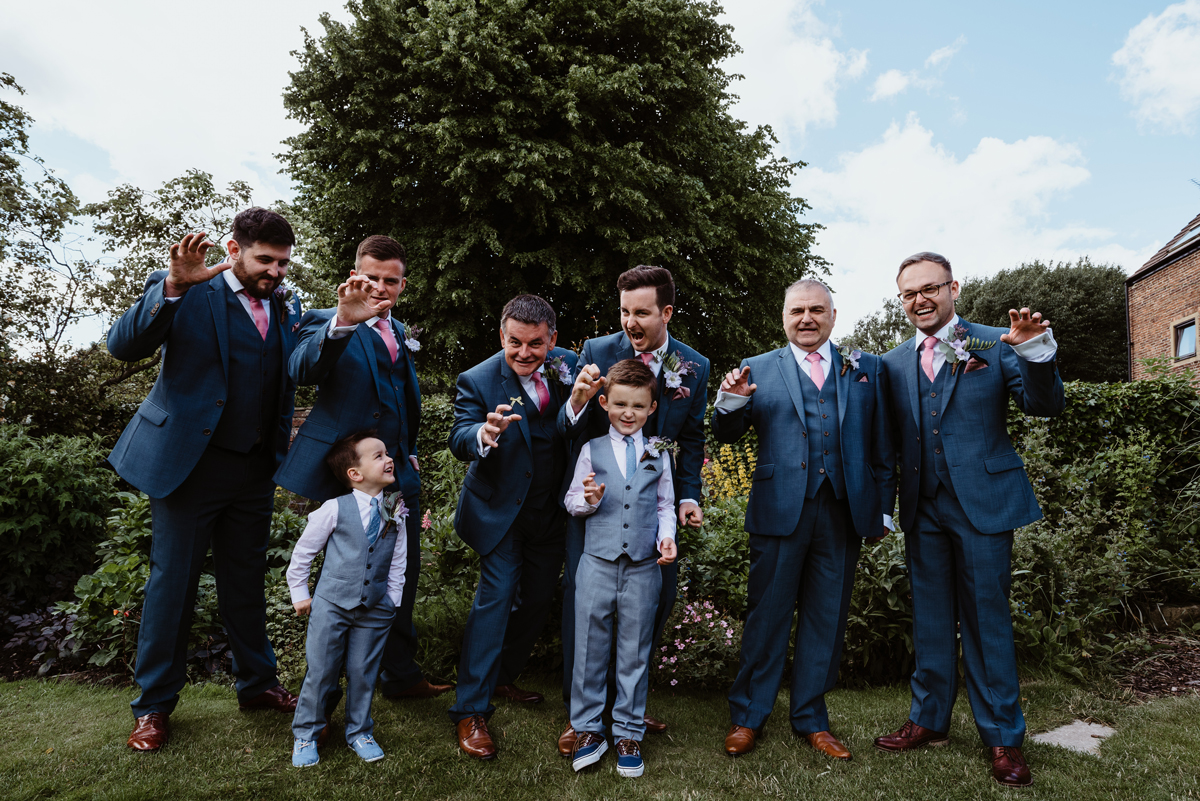 "The first time we visited Crook Hall we knew it was for us! It was quirky with lots of different rooms and masses of gardens where all the younger ones in our families could run wild. There was the option to have the ceremony outside but I knew, as soon as I was in the Medieval Hall that I wanted it inside no matter what the weather."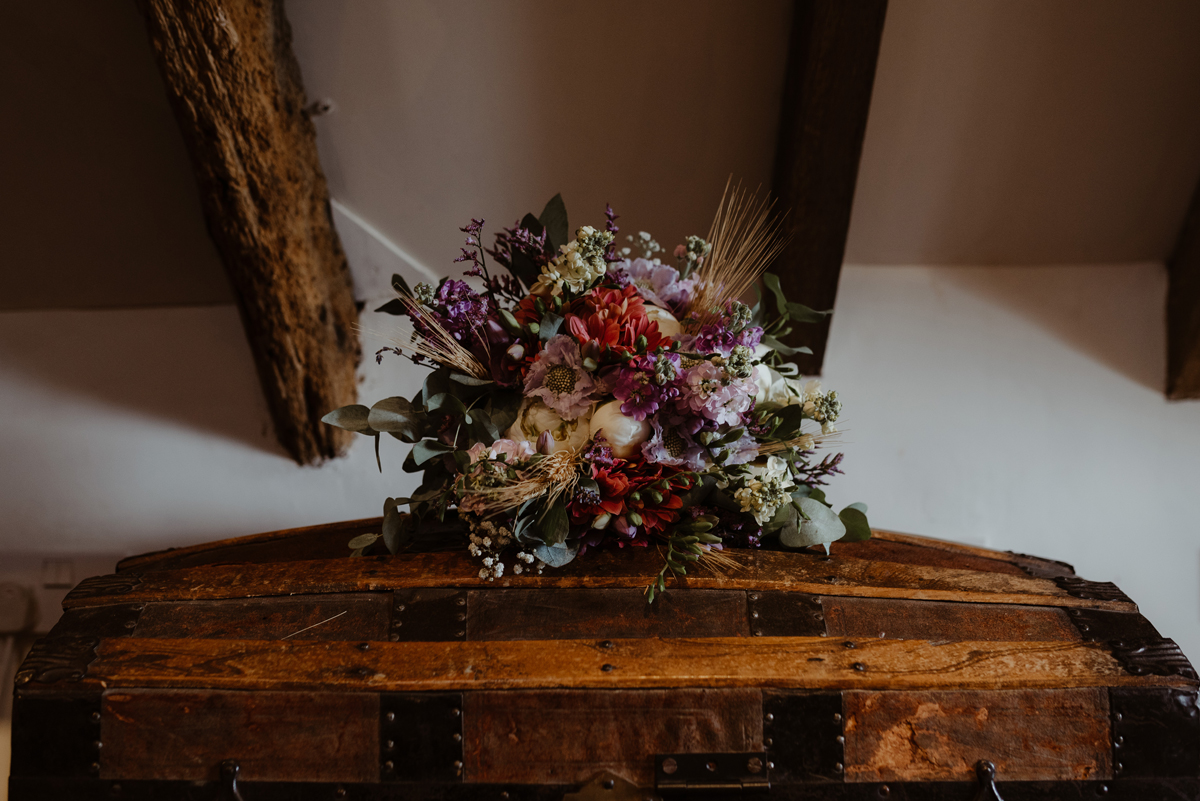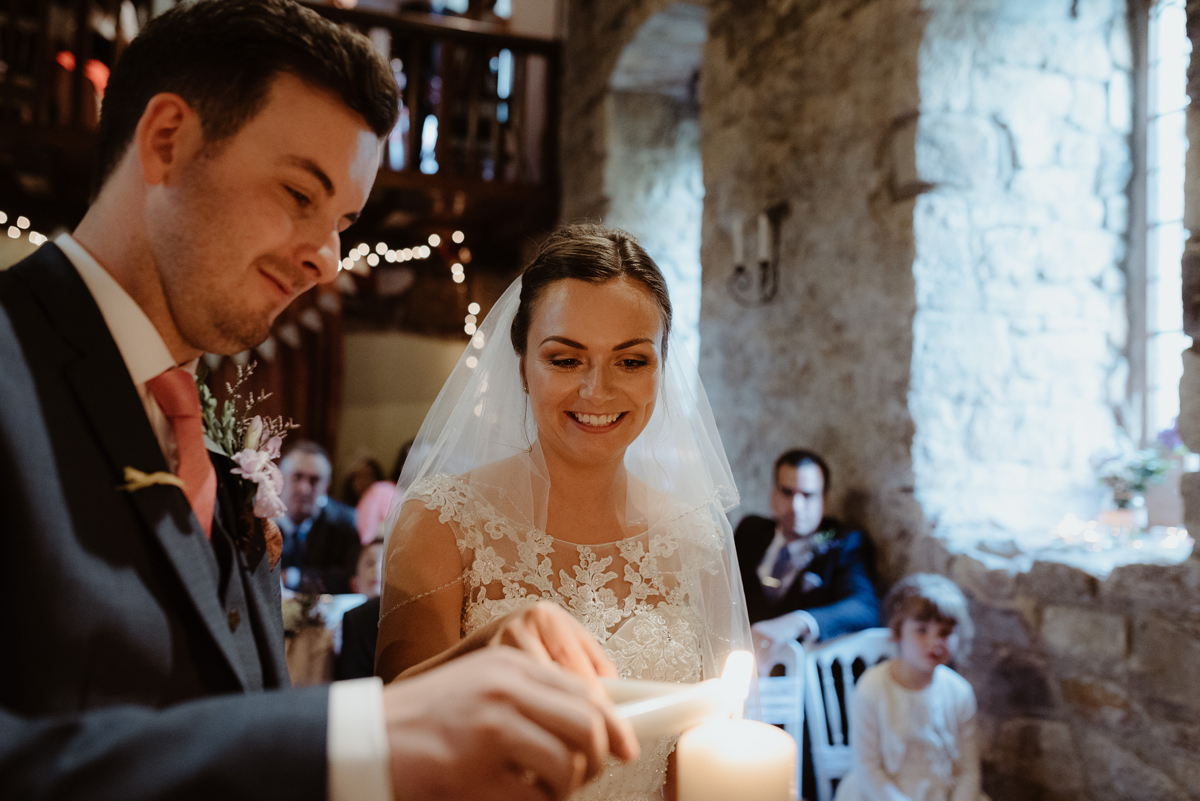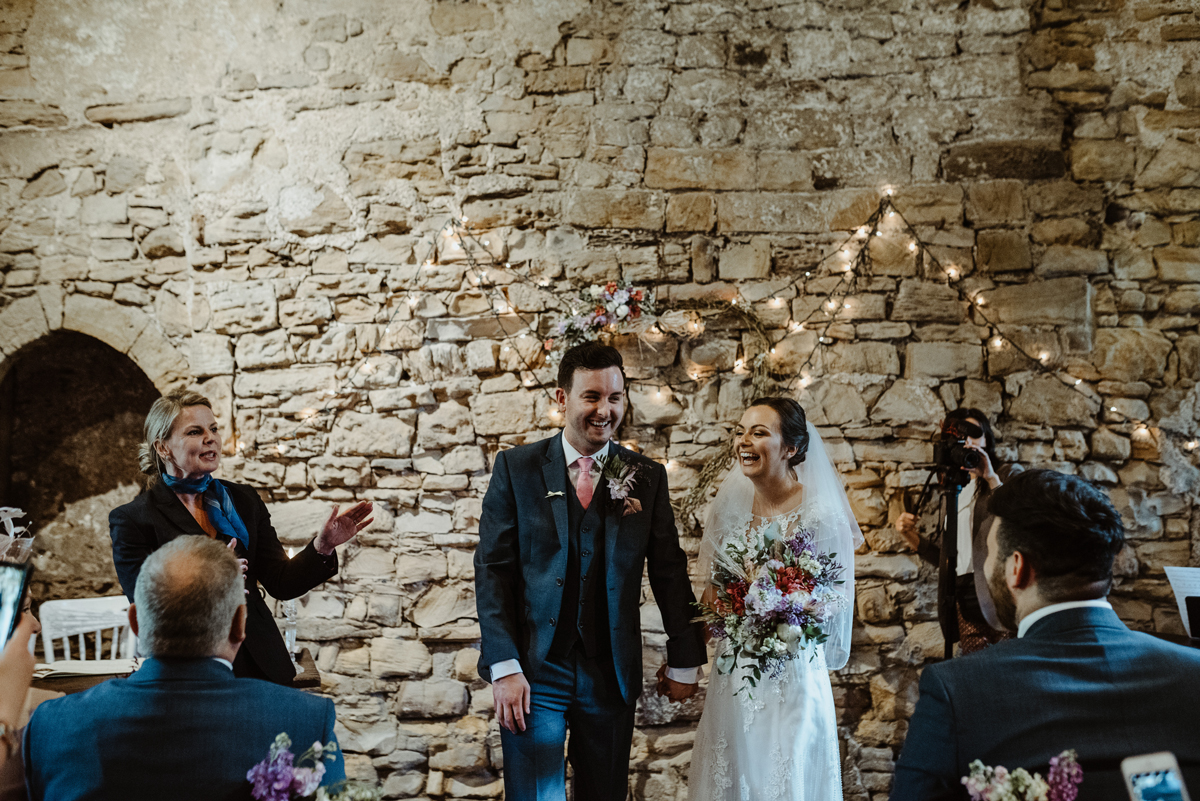 "I guess I wasn't a traditional bride as I didn't pick any specific colours for the day. It just so happened that I pinned a lot of pinks, purples, blues and wildflowers and things sort of fell into place."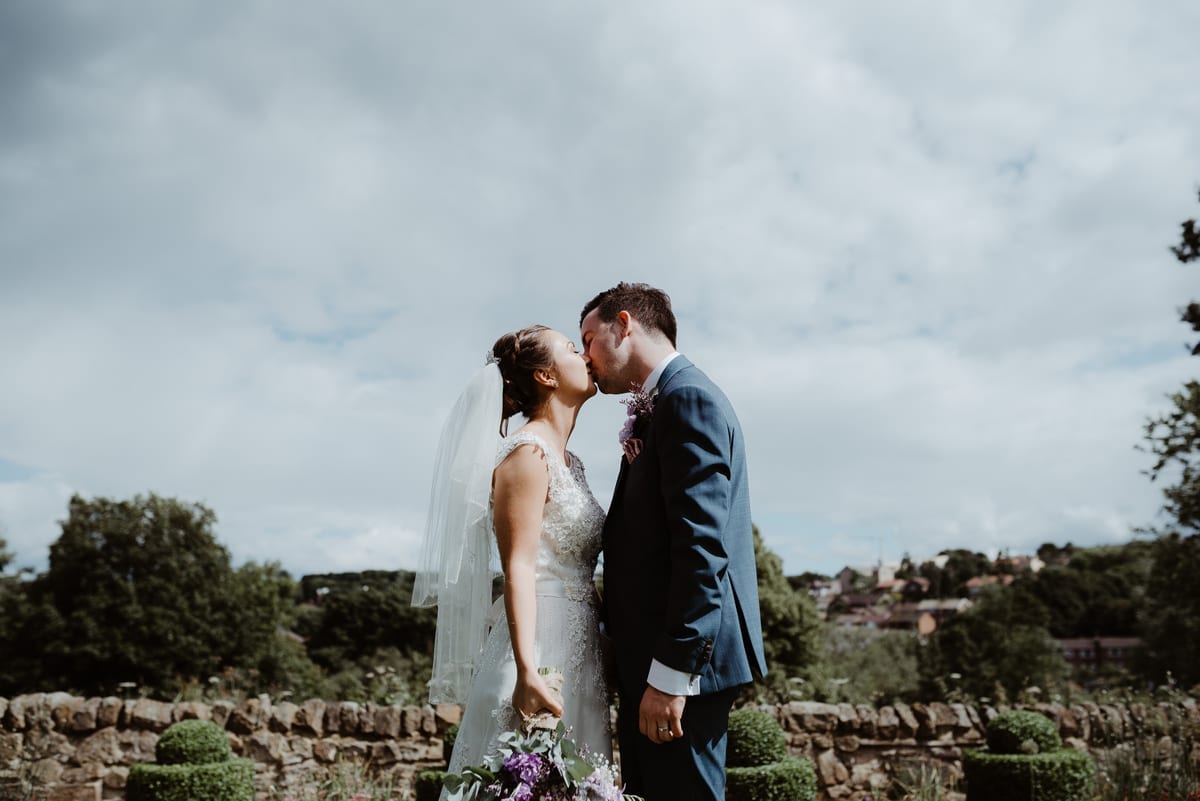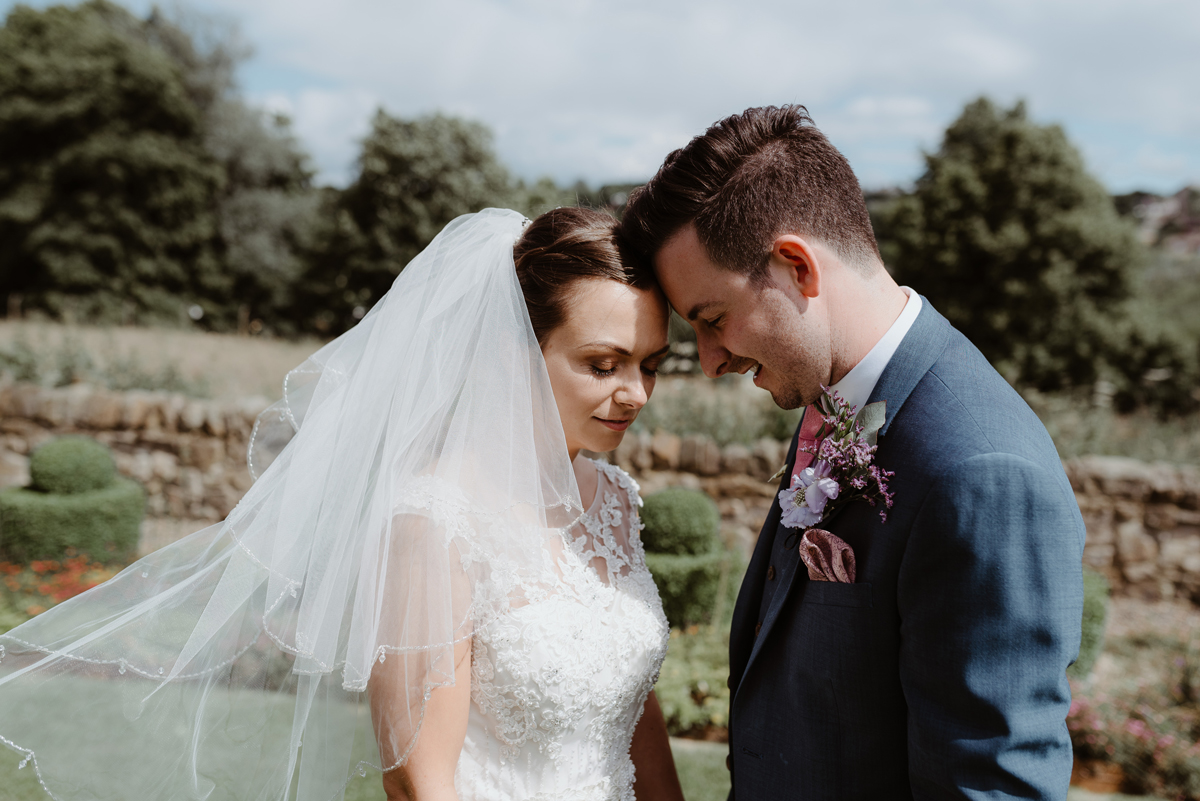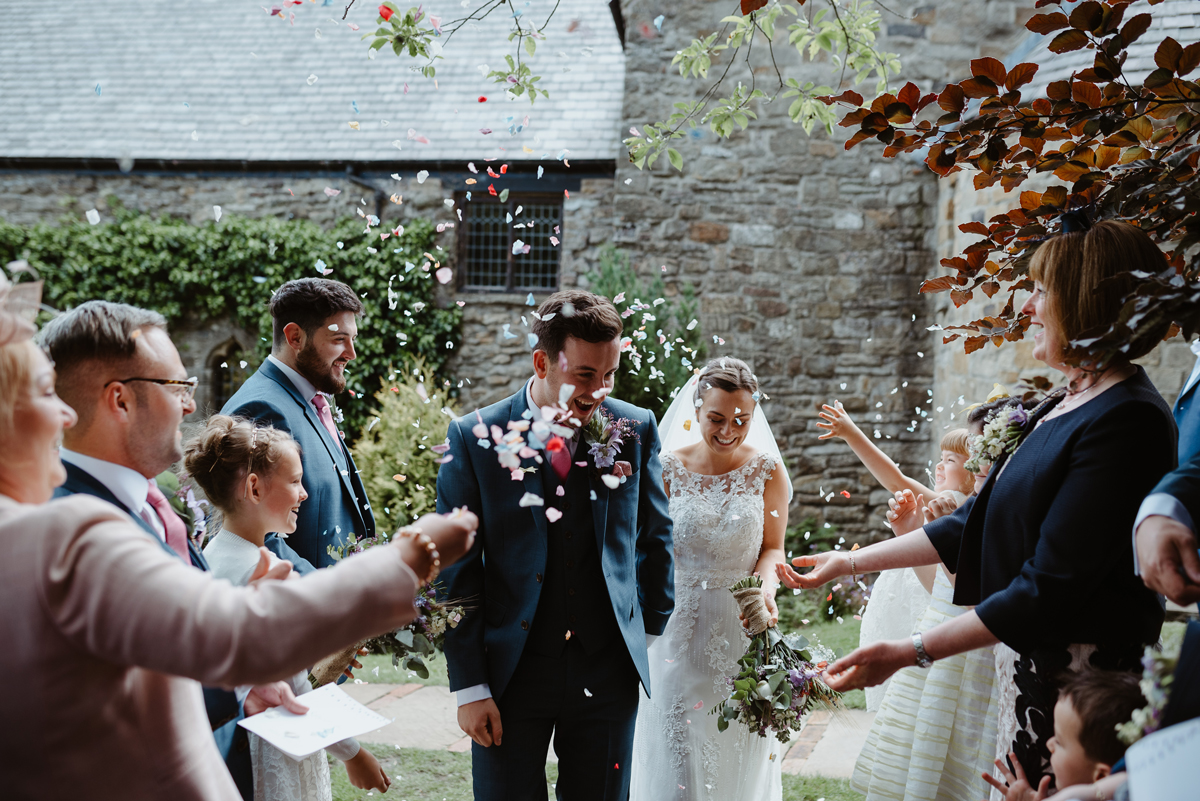 "We also didn't want any traditional roles as such. I had two of Jason's nieces as my flower girls and my absolutely fabulous brother without been asked played the part of Maid of Honour! Jason had a best man and that was it!"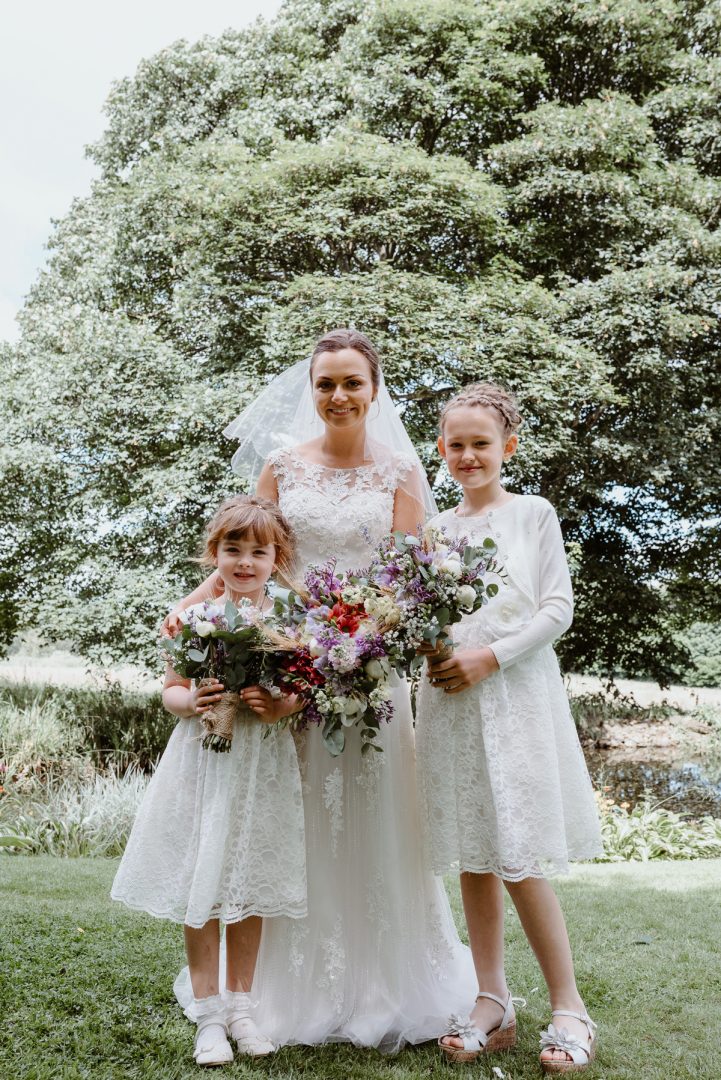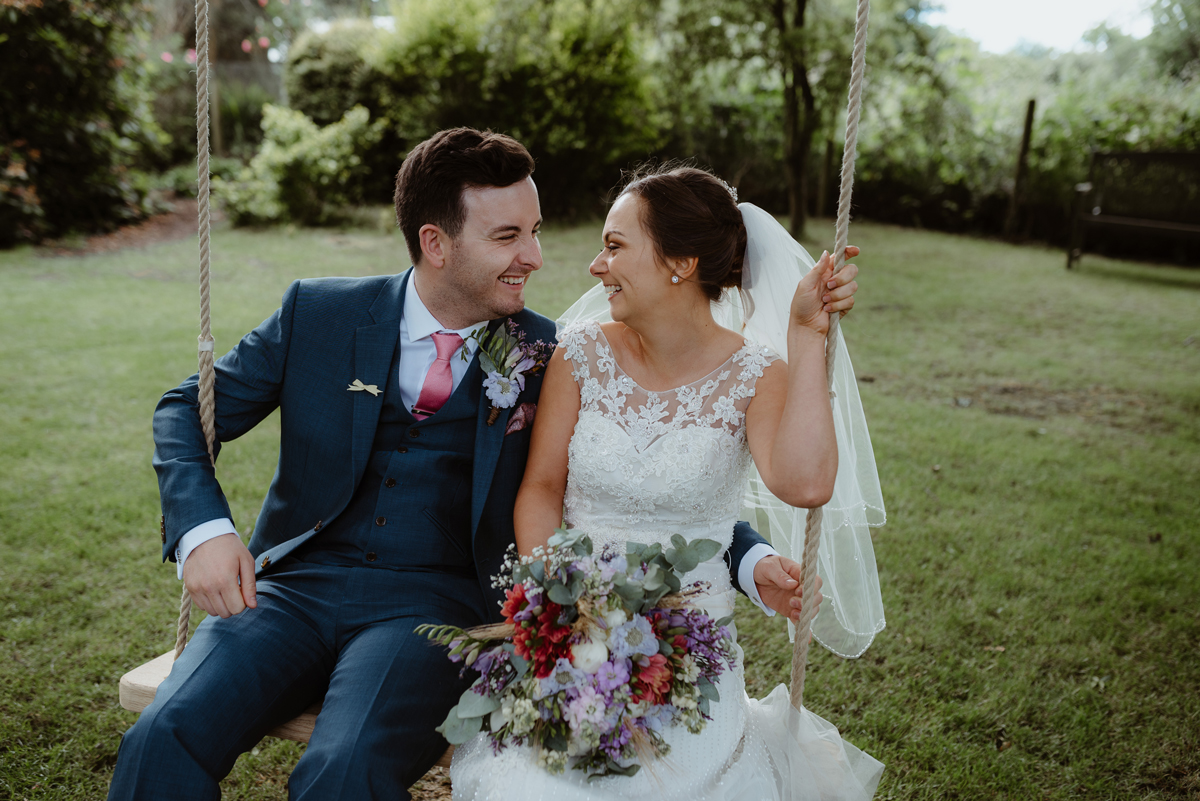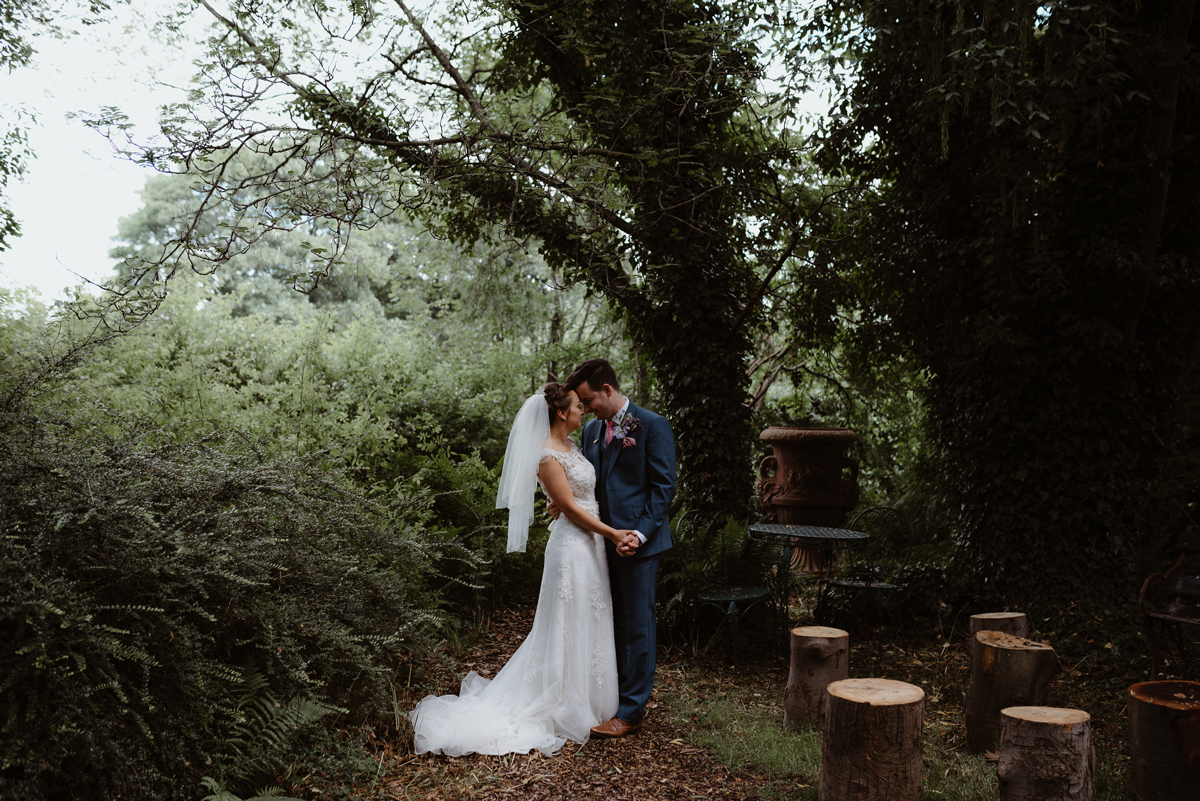 "The music was incredibly important to me and I am so pleased with our choices. My brother's best friend Matt played the piano during the ceremony and I walked up the aisle to an instrumental version of Taylor Swift's Love Story. Jay loves Taylor Swift so I surprised him with it and he loved it."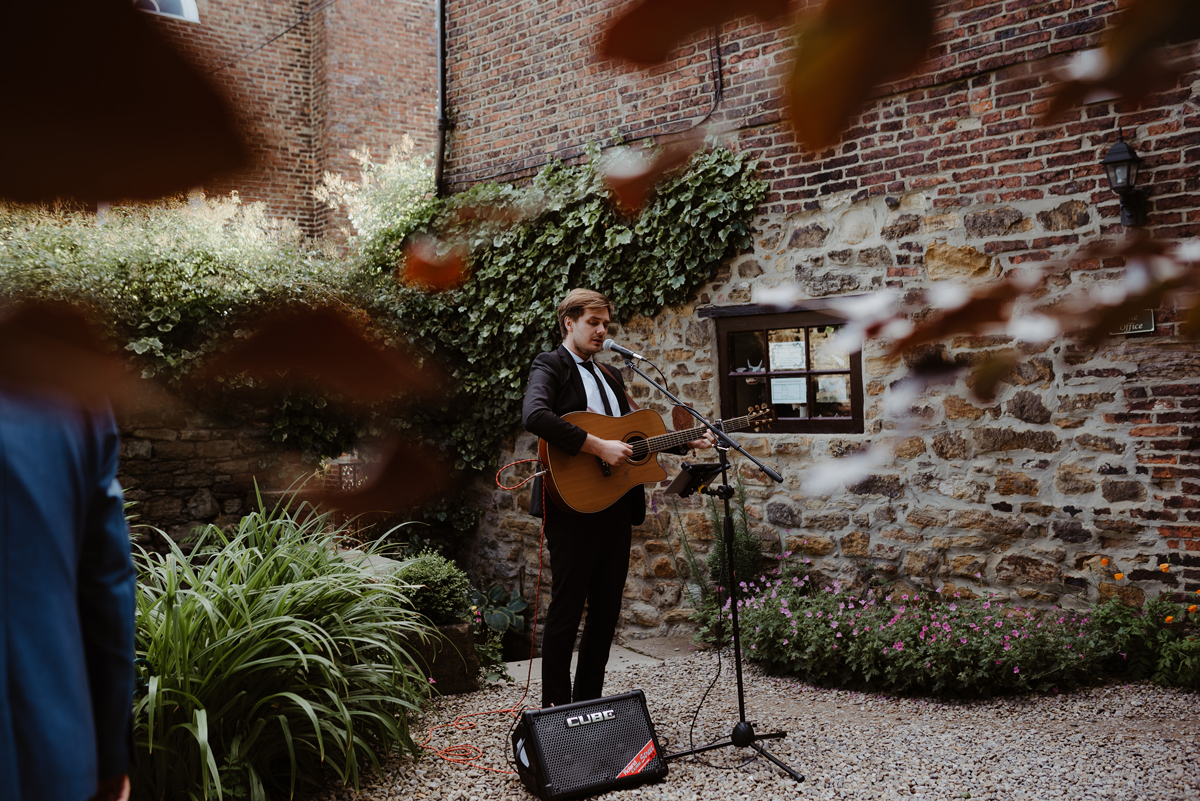 "One of Jason's close friends is an incredibly talented singer/songwriter from the States, Tom Butler. He played our first dance, Death Cab For Cutie - I'll Follow You Into The Dark however he changed the lyrics slightly to say 'someday you'll be mine' – it was magical."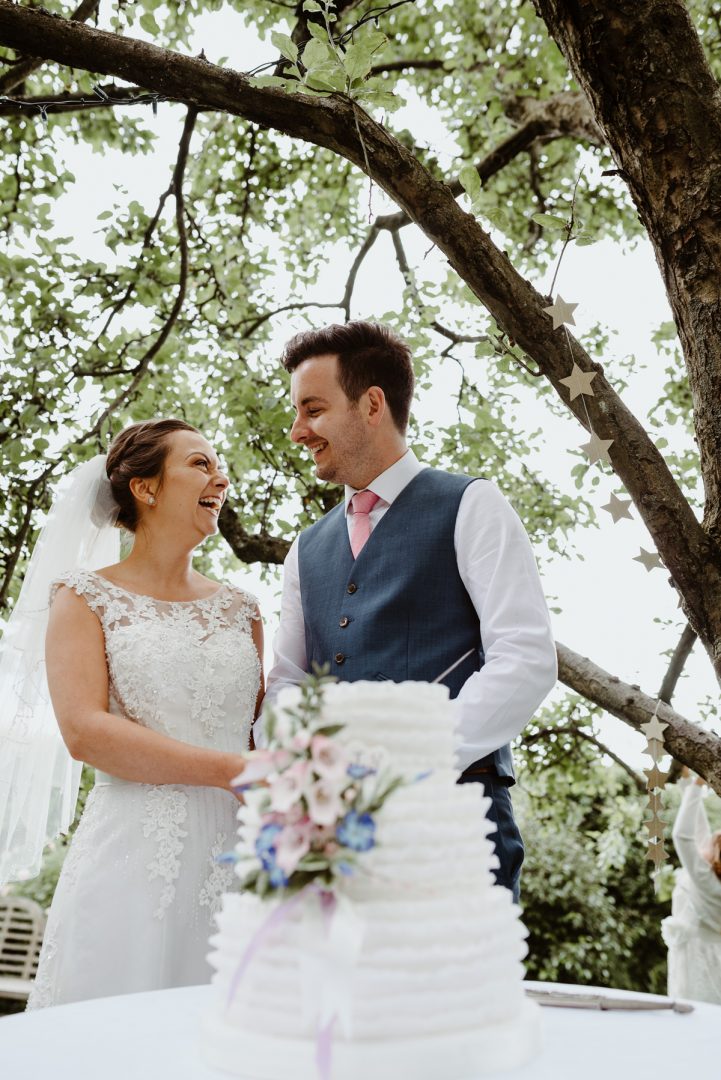 "I grew up on our family farm and we had no particular theme for the wedding so my brief for the flowers was simple: I wanted it to look like I'd gone out in the fields at home and picked all the flowers myself. They were exactly what I wanted. My bouquet was hand tied with hessian twine and my late Grandma's vintage broach was attached to this."
Save
Save